Which metrics matter to drive your business strategy integrated with sustainability?
SDG, ESG, IIRC, CDP, SASB, TCFD, PRI, GRI, IFRS, ISSB, MSCI, SBTi, EFRAG…. – Are you confused? An increased number of standards and indicators are used to assess, regulate, and report on status and progress related to sustainability, ESG (environment, social, and governance) and climate, and many times they are inconsistent with each other.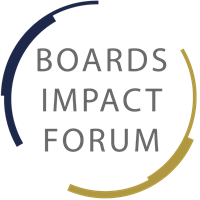 Norwegian Institute of Directors, together with Boards Impact Forum, invites you to join an upcoming virtual board member peer exchange to help you learn and exchange insights with other board members on the board's role in company sustainability impact assessment, strategy adjustment, transition plans, reporting, disclosure, and incentivization.
The peer exchange starts with framing of the topic of Reporting, Disclosure, and Incentivization provided by Boards Impact Forum. A poll will be used to understand the broader perspectives of the participants, followed by group discussions and experience sharing, concluded with some mutual sharing.
Welcome to read more and sign up for the exchange planned for June 10 at 10.15-11.45 CET
https://www.eventbrite.com/e/board-actions-on-incentivization-reporting-and-disclosure-tickets-320650904487