GNDI 24-Hour Global Virtual Conference - Governance thought leadership
Good governance never sleeps. Celebrating the 10th anniversary of the Global Network of Directors Institutes (GNDI), this event offers 24-hours of non-stop governance thought leadership and video on demand.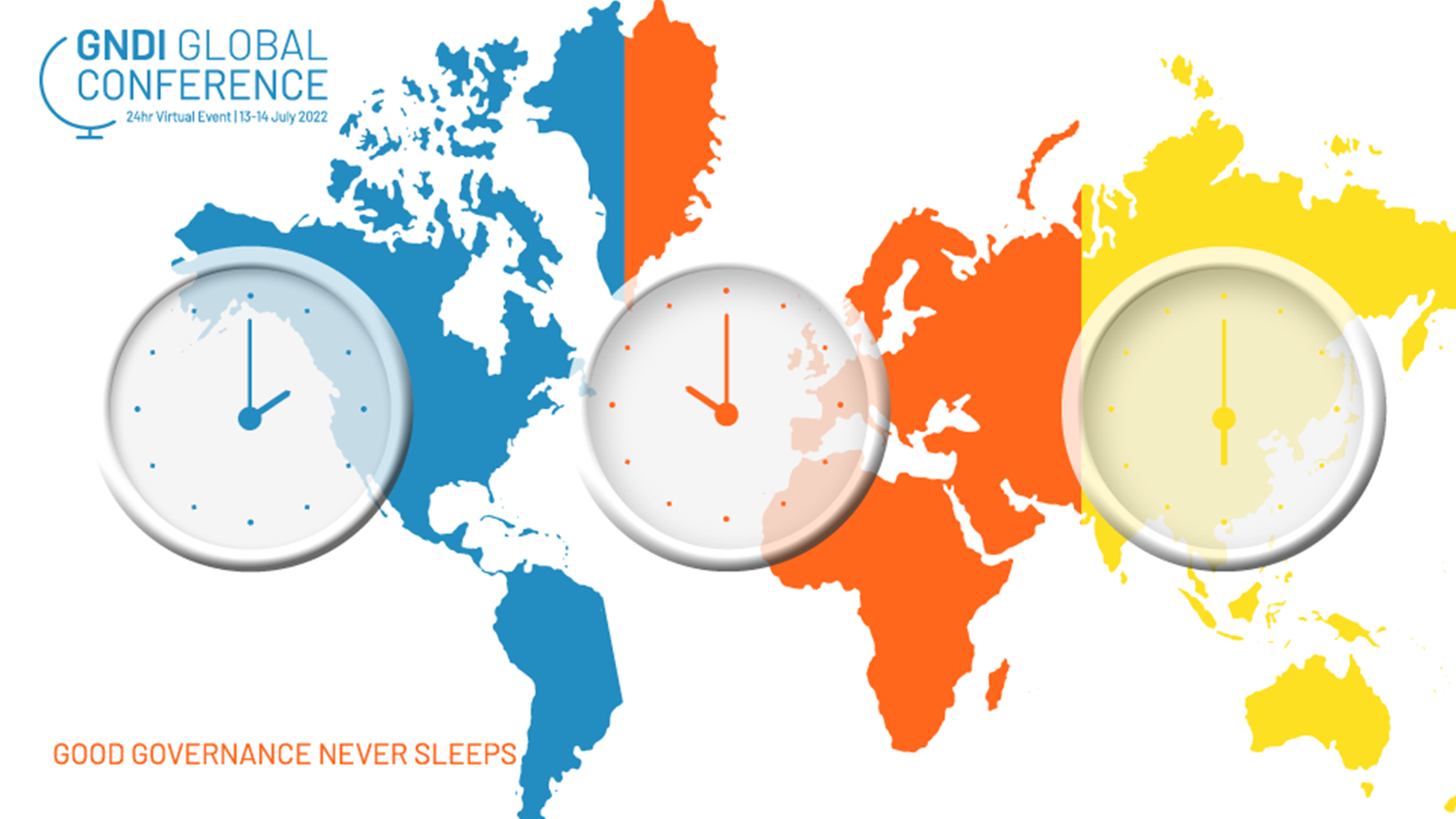 18 KEYNOTE SPEAKERS | 8 PANEL DISCUSSIONS | 3 INTERVIEWS | ALL TIME ZONES | 3 PROFESSIONAL HOSTS
The Global Network of Director Institutes (GNDI) is an international network of 24 director institutes and was established to foster closer cooperation between its members, who are each recognised as the leading institute for directors and governance in their respective countries.
The 2022 GNDI Conference is clearly going to be a significant event in the corporate governance and directorship landscape and should not be missed!
The GNDI speakers will share perspectives on key issues facing directors across the globe.
The Post Covid World
Social Inclusion
Cybercrime
Board Leadership
Climate Change – Are our Boards ready?
ESG – The time is NOW!
Governance & Innovation
The Cycle of Trust
Governance & Strategy
Diversity & Inclusion
More information about the programme, the speakers and how to registert is available here.